By Popular Demand, Leaving Atlanta and The Untelling are Back! Thank you, Everyone!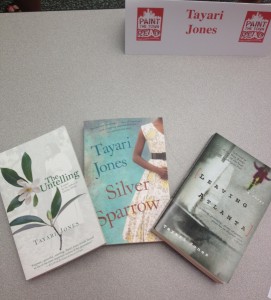 Leaving Atlanta,  my debut novel, published in 2002, will always be my baby.  In many ways, it's my most personal work, grounded heavily in my experiences growing up in Atlanta during the Atlanta Child Murders.  Many Americans don't know that between 1979-81 almost thirty African American children were murdered in my hometown.  Those of us who grew up in Atlanta will never forget. It's no wonder that I chose this as the subject matter for my first book.
And while child murder is a dark topic, I had a lot of fun writing Leaving Atlanta.  I got to go back and remember lots of wonderful details from childhood.  I pulled up memories that were on the edge of being forgotten forever.  There were little things like a weird orange colored, peanut butter flavored candy called a "Chick O Stick".  I also pulled up a photo of a boy I had known who was murdered.  He was a couple of years older than I was, and a bully.  In my memory he was this huge kid, but when I saw his photo, I realised that he had been just a baby, really.  Understanding this was maybe the hardest thing about writing the book. My personal connection to this project as so deep that I added myself as a minor character.
Well, about three years ago, Leaving Atlanta and my second novel,  The Untelling, were put on "print on demand."  This basically means that if someone wants a copy of the book, she has to wait for the publisher to print one up.  The books were expensive and took FOREVER to get to the reader. In addition, they were never available when I gave readings.  I was very unhappy about this, but there was little I could do.
But there was something that readers could do, and they did it.  Thanks to the success of Silver Sparrow, more people have discovered my work and have been curious about my other titles.  Enough people have shown interest in Leaving Atlanta and The Untelling that Grand Central Publishing has begun printing them again.  I was so delighted when I gave a reading last week and saw a stack of Leaving Atlanta and The Untelling on sale beside Silver Sparrow.
Thank you, so much, everyone for making this possible.  It means everything to me.
Love,
Tayari