Fiction & Fashion In Park Slope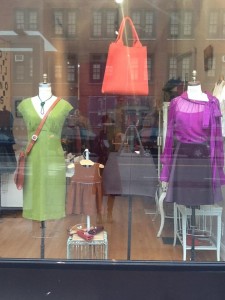 I admit it.  I love clothes.  And my favorite boutique in the world is COZBI in Park Slope.  When ever I want to look my best, I look to Cozbi Carbrera's designs.  When I was preparing to go on a fifty city book tour, I knew Cozbi would hook up the perfect outfits– gorgeous fabrics & eye catching designs that a real woman can wear.
This weekend, I would like to invite you to experience COZBI.  There is a special sale all weekend long– Friday to Sunday.  On Saturday, February 2 from 11am-7pm, I will personally be at COZBI signing all three of my novels and also trying on clothes and enjoying the amazing sale.  Please come and join me.
COZBI
351 5th Ave
Park Slope, Brooklyn
718.246.7960
(and here's a video we did together. yes, i was excited.)