From The Archives: Ntozake Shange, Pearl Cleage, Nikky Finney, And Me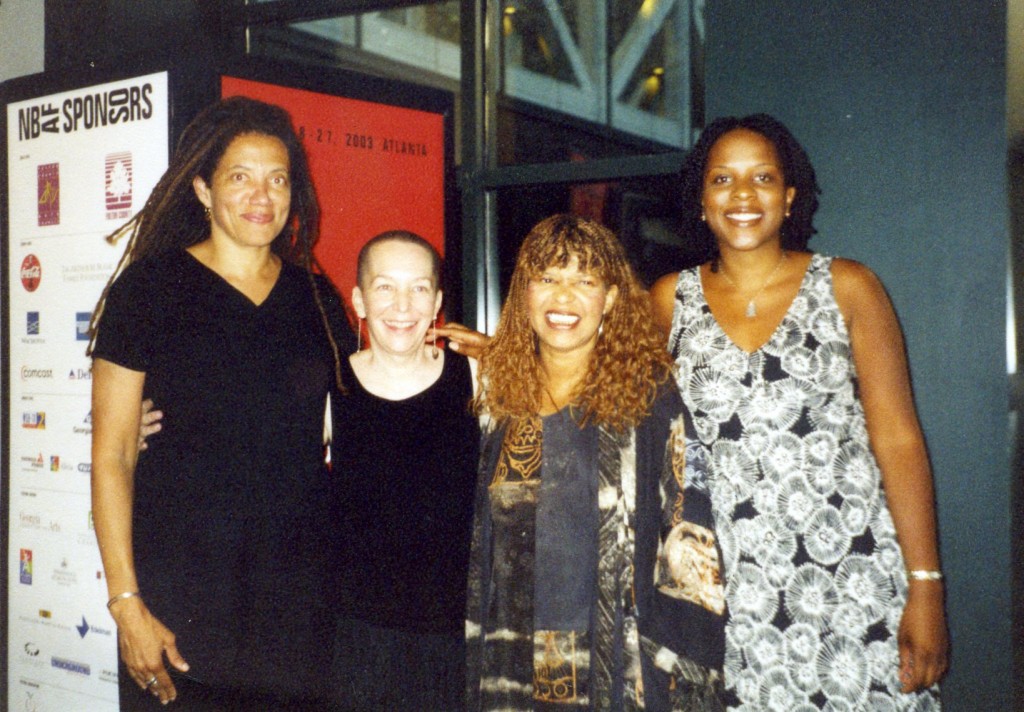 This photo of  Nikky Finney, Pearl Cleage, and Ntozake Shange and me was taken at the National Black Arts Festival in Atlanta in 2003. I can't believe that was almost ten years ago. My first novel, Leaving Atlanta, was just out in paperback.  I was starting to feel like a "real" writer, but sharing the stage with these women had me shaking like a leaf.  All three of them were lovely toward me, encouraging and kind.  I was grateful then, and grateful I remain.
If everything happens for a reason, I wonder why I stumbled accross this photo today?