Na-No-Get-Your-Act-Together-Mo, aka November 2012 #NaNoActTo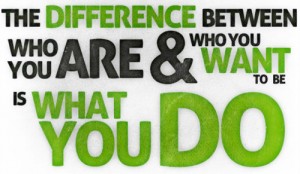 Happy Autumn.  I am posting this from New Jersey, ground zero for Hurricaine Sandy. I am blessed to report that I lost nothing in the storm but peace of mind.  There were a couple of ugly days without power, but it all seems like a bad dream now, and not even worth mentioning when I see the devastation in Hoboken— just a mile away from my place.
That said, the sun is out this morning, really bright and I plan to take a walk and see what things look like in Jersey City.  But I am also sort of taking a look around my life and taking stock.  There is a lot that's happening with me that's excellent and there are other areas that are sort of, well, raggedy. Let's take the next thirty days to get ourselves together.
Now what is this act that needs to get together?  It's can be lots of things.  Fitness, writing (of course), nurturing friendships, personal time, getting organized, working on that bucket list, saving money… you get the idea.  Getting your act together is about looking at the big picture  I think I have been too laser focused on one dimension– writing, writing, writing.  Now I want to focus on living, living, living.  Would you like to join me?
I really enjoyed the way we harnessed our energy in August with #WriteLikeCrazy.  Let's try and do thirty days of moving forward in all sorts of ways.  The way I am imagining this is that every day, I'll think of some thing to do to mlife a better place– and I will happily take suggestions from all of you.  If you can think of something that you do that takes the edge off, makes things go a little more smoothly, please share.  We're all in this together.
Novemeber is the perfect month for this– and not just because the month ends with my birthday! But we can sort of start now, getting our ducks in a row for the new year.
Do we need  hashtag? Of course we do. #NaNoActTo