Summer Writing Opportunities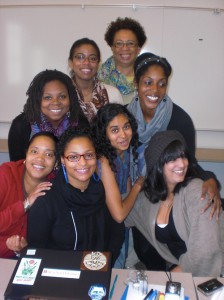 I wish I had known more about summer writing programs when I was learning to be a professional writer.  Before I went to school for my MFA, I was basically on my own as budding author.  When I read applications for MFA programs, I have noticed that some of the most polished applications come from people who have had experience in writing courses, mostly in the summer.
These programs can be costly, but there is often some financial aid available.  I recommend classes for anyone who wants to write, but I especially recommend them for people who are considering pursuing an MFA in creative writing.  The format of the summer classes is a lot like graduate school– roundtable peer critique led by an instructor.  It's a good way to see how you like it, and to decide if you want more.
Here is a list of some summer programs that I have some experience with.  If you know others, please leave your opinions in the comments.
Napa Valley Writers Conference:  I am listing this one first because I am one of the instructors.  In addition, my mentor, Ron Carlson, will be leading a course.  He's amazing.
VONA: Voices of Our Nation:  This is a week of classes for writers of color. It's a rare opportunity.  I took part in the program ten years ago as a student and I was on the faculty a couple years back.  It's a great program.  Junot Diaz is teaching fiction and Randall Keenan is leading a workshop on LGBTQ narrative. (The photo on this page is some of the students from our amazing workshop in 2010.)
Bread Loaf Writers Conference:  This is thought to be the Caddilac of writing workshops.  I went in 2003 after Leaving Atlanta was published.  It's a great place to get connected and to really feel what the MFA world is like.  It lasts a long time– two weeks.  And you will be exhausted and may even have a crying meltdown before it's over.  That said, it should be on your writerly bucket list.
Sewanee Writers Conference:  This one is tricky.  It's southern.  Real southern.  The hangout place is nicknamed the "Rebel's Roost."  I went in 2004.  I made some really friends, with whom I am still in touch.  But I didn't love the experience.  Would I recommend that you go? Yeah.  I think so. The faculty is amazing this year. Dorothy Allison!
Tin House: I have never been, but other people love it.  The faculty is generally top notch. And Dorothy Allison!
FAWC Provincetown:  This is a cool program.  One week of classes, and there are classes all summer song, so you will be able to find a time frame that works for you.  There is some financial aid, even a special scholarship for students of color.  I taught here in 2009 and it was a wonderful class.