An American Marriage longlisted for the Orwell Prize for Fiction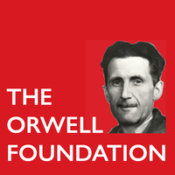 Longlists for four 2019 Orwell Prizes were announced today, including the inaugural Orwell Prize for Political Fiction sponsored by Richard Blair and A. M. Heath, and Orwell Prize for Political Writing lists, marking the 70th anniversary of George Orwell's novel Nineteen Eighty-Four.
Chair of judges for the Political Fiction Prize, Tom Sutcliffe said:
"I'm delighted with our long-list for the first Orwell Prize for Political Fiction. It's a list which acknowledges that the politics in a book can often be found between the lines, rather than on them, and that making your voice heard can sometimes be the most political act of all."
To see the longlist in its entirety, click here.