An American Marriage Selected as Finalist for GoodReads' 2018 GoodReads Choice Awards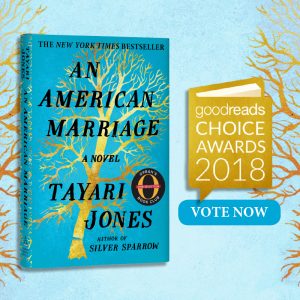 An American Marriage has been selected as a finalist for GoodReads' 10th Annual GoodReads Choice Awards in the 2018 Best of Fiction Category. Voting is open until November 4th, and votes can be cast once each day until online voting closes.
For online voting and the complete list of nominees, click here.